Q & A
Q-  I work full-time but the house and my dog(s) seem fine when I get home. Do I really need a pet-sitter?
A-     Every pet is different, some are totally content yet others can become quite anxious and lonely. Remember, even if your 4 legged friend(s) can hold it in for 10+ hours it doesn't mean he/she is comfortable in doing so and it may cause urinary tract issues later on. It is advisable to provide them with some sort of bathroom/play break during the day.
Q-  Am I better off using a kennel (doggie daycare) or employing a pet sitter?
A-     In some cases doggie day cares make sense, in others not, again it all depends on your guy. By in large most dogs (especially older ones) do better when they are in familiar surroundings and their meal schedule, food locations, walk routines, smells, sounds, exercise and sleep patterns are intact. Our AKITA struggled when we boarded him and became disoriented, stressed and sad. These are the types of questions that we will talk about during our meet and greet session.
Q-  Typically what does a professional pet sitter do during a visit?
A-     In addition to the obvious, dispense medications if need be, alert you to any change in their behavior or health, retrieve mail, water in-door plants, turn lights on/off, secure your property by acting as a crime deterrent and offer you complete peace of mind while you are away. I like to send  a text ( often with pics) to let you know how the sessions are going.
Q-  Can't I have a neighbor, relative or middle-school student do the same?
A-     Certainly and sometimes it works out, other times not. Often the well-meaning help falls a bit short of your expectations.  The key point is that you are not inconveniencing anyone nor are obligated to return the favor if called upon. When you agree to have Dancing Paws Pet Care service you, we create a business relationship and pet care partnership with clear directions and accountability. Remember, our primary purpose is to insure your pet's safety, health, well-being and happiness while you are gone.
Q- I see dozens of ads for pet-sitters, how do I know who to hire?
A     It's true, with the current labor shortfall there are many "newbies" that are desperate for work along with established veteran services such as Dancing Paws. Ask questions, how long have you been in business, do you have a back-up, are you familiar with different canine and feline breeds, can you handle a large powerful dog, deal with a nervous needy pal, administer medicine, provide current references, maintain relationships with local vets and above all can I TRUST you? If you go to our testimonial page you'll find the answers to many of these key questions but better than that, your pet will tell you all that you need to know during the consultation. Watch the interaction between pet-sitter and pet, it's so important to have the right match for your pet's well being and your piece of mind!
Q- What can I do to make life easier for my pet sitter?
A-     You'll find information sheets on our reservations page. Please print out and complete and be as concise, candid and detailed as possible. The more Dancing Paws knows about your pets and their needs the better we can meet them. Be certain to provide contact ,emergency and veterinarian information. Be forthright about your pets behavior and any concerns that you have and flexible in your requests. Try to book and cancel in advance, inform us if there are any changes in routine, feeding or medications. In short, make sure that I have all the necessities and please understand that extra services, weekend, holiday and early/late appointments carry a nominal surcharge.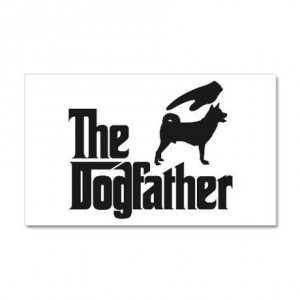 "Animal lovers are a special breed of humans, generous of spirit, full of empathy, perhaps a little prone to sentimentality, and with hearts as big as a cloudless sky" ~ John Grogan
I invite you to click on our Facebook icon and  join our group. You'll find quite a few of our current pet pals as well as their owner's comments, some helpful hints and local resources. It's a cool place for us animal people!
Thanks for considering our services while visiting our site. Do enjoy your day and give your pet(s) a hug!