Services
Dancing Paws Pet Care believes in the importance of maintaining your pet's environment and specific needs while you are away. All potential clients enjoy an initial complimentary consultation to explore your family's unique requirements and preferences. Request a consultation today, and let us provide the supreme care your pet deserves.
We are pleased to offer many convenient services, including:
Dog walking, pet sitting and playful visits
Cat sitting (includes liter box cleaning )
House sitting ( includes indoor plant watering, mail & package retrieval, home security and property attention)
Feeding ( special attention given to senior pets and those with specific needs)
Brushing and between bath "freshen up"
Dispensing of medicine ( with written consent and instructions provided by pet owner )
Socialization ( especially adept at fostering trusting relationships with fearful pets)
Puppy training reinforcement
Nutritional guidance ( ideal for first time pet owners )
Please note that many pet sitting services do charge an additional fee for initial consults, key returns,dispensing of medicine and liter box cleaning.
We pride ourselves in maintaining a fair and competitively priced service, one that is devoid of additional add on items.
"Thousands of years ago, cats were worshipped as gods. Cats have never forgotten this." ~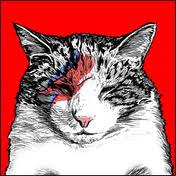 DANCING PAWS SUPPORTS SEVERAL CHARITABLE PET ORGINIZATIONS , MOST NOTABLY THE HUMANE SOCIETY WITH MONTHLY DONATIONS. WHEN YOU INVITE US INTO YOUR LIVES TO CARE FOR YOUR PETS, YOU ARE ALSO HELPING A WORTHWHILE CAUSE. FIND OUT TODAY HOW YOU ALSO CAN MAKE A DIFFERENCE!
www.humanesociety.org