My Story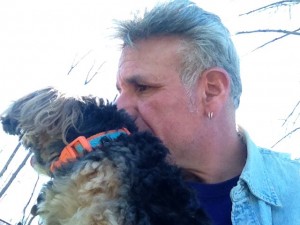 I may be the first non-professional, professional dog walker in the history of New York, or at least Brooklyn. Actually, Jim Buck who passed at age 81 is widely considered the first professional dog walker.
As a kid I dreamed of having a canine pal .What could be better than a frisky, happy tailed, floppy eared, eager and joyful buddy to care for, love with all of my heart and join in the wonder of romp and play. Not much has changed (just a few decades and some grey in the hair!) Unfortunately, my mom didn't share the same sentiment so I had to experience the privilege of canine companionship vicariously. And I did!
I remember counting the days until the end of grade school; that meant that I would get to care for a bunch of our neighbor's dogs over the summer. There was Cookie, a sweet Beagle-Lab mix, Alex a fierce-looking Boxer with a heart of gold, Blazer the stunning Dalmatian who let me eat out of his bowl ( hey, I was 11) and Pep, the cuddly jet black Mini Poodle whose motor never stopped running.
So there strolled this artsy, hippy kid; walking around East Flatbush with a pack of "friends", not many of them of the two-legged variety. That was fine by me; the best conversations still to this day are the ones that I have with my dogs. The non-verbal power of a look, a pet, a scratch and a smile, you know exactly what I mean since you are also a pet lover.
In 1999, Debbie (my partner and ultimate feline spirit) and I began Dancing Paws; we kept it small, made it about the love and comfort offered to our fuzzy friends and were fortunate to enjoy immediate success and an impeccable reputation. It was a wonderful part-time business and we still have a few of our original clients to this very day.
In 2007 I left a corporate career in publishing. Yes, VP of Sales & Marketing had its perks but nothing compares with the feeling that I enjoy when meeting new friends and having the honor to share in the lives of their pets. It was the best thing that ever happened for me and I am grateful to be the chief bottle washer, owner, operator, CEO, COO, CFO, and UFO of Dancing Paws Pet Care Services of Northern Westchester.
Our business model is very simple, we offer genuine love, attention, reliability and expertise at competitive prices without a whole lot of "menu items " and "add-ons", after all, who wants to be nickel and dimmed?
The real bottom line is having the right person in your home, it's not just your cat or dog, it's your family, your property, your peace of mind.
We've seen it all during the past 19 plus years, the joy of a 9 week old puppy first coming home, the chaos of a faulty alarm system, the unexpected horror of a burst water pipe, the suddenness of a sick animal and the sadness of the final goodbye.
Wouldn't you agree that it's nice to have a mature, calm, collected and experienced professional around at a time such as those?
Give a call, drop a line, initial pet consults are always complimentary. You may reach us directly through this site or if you prefer call or text us at 914-417-7048.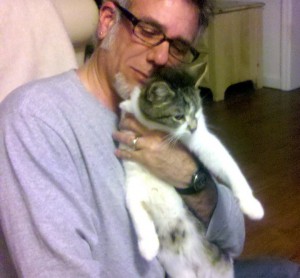 It is said that" The purity of a person's heart can be quickly measured by how they regard animals", we promise to treat your pets as we do our own, with love, patience and kindness.